This page is dedicated to those special pets who have moved on to a better life. We will soon meet again under the Rainbow Bridge.
All Creatures Great and Small

Tiger Fleischmann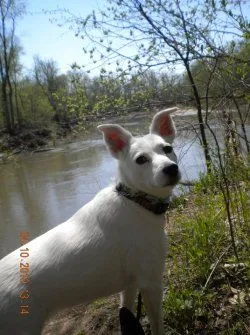 Kendall Jackson Frederic
Kendall Jackson
Sept 2001 – January 28, 2012
Every once in a while a dog enters your life and changes everything, that was my dog Kendall. On January 28, 2012 Kendall Jackson (the Jack Russell Terrier) Frederick headed for the Rainbow Bridge. I adopted Kendall in March of 2002. Kendall softened my life with her sweetness and love. We shared a special companionship that I will truly miss. When someone you love dies, you never quite get over it, you just slowly learn how to go on without them. She will always be kept tucked safely in my heart. There isn't a day that goes by that I don't miss my best friend, she made me smile and laugh. Kendall and I bonded when she came from a puppy mill at 6 months old and hadn't ever been petted or cared for, I put my heart and soul into making her a dog that would enjoy life. Kendall slept by my side every night and she was also very privileged to be able to go to work with me on occasion. Kendall enjoyed being my travel companion. She would be described as "my" dog, she definitely loved her mommy. When Kendall left this world she took a piece of me with her, I know my heart will never completely heal with her being gone, but I know she'll be waiting for me at the Rainbow bridge with a ball in her mouth ready to play.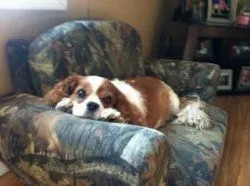 Harley Frederick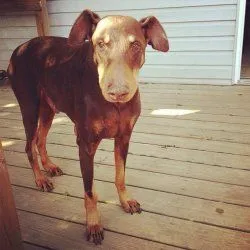 Zeke
September 1999 – March 31, 2013
There's no benchmark for how life's suppose to happen, on March 31st 2013 at 9am I knew it was time to let my beloved Doberman cross over to the rainbow bridge. Zeke was my first foster dog, the first dog that I called mine and my first Doberman. I loved him more than my heart could hold. I vowed to take care of him even when he got old and we had to go down the difficult journey of deciding when it would be time to stop. Zeke was the typical Doberman with the typical Doberman lean. All my friends and family called him the "leaner". He loved to go on car rides, long walks, run on the farm and dig holes. Because of Zeke I will always have a special love for the Doberman breed. He is greatly missed.
Zeke Frederick
9/99 - 3/31/13

Kujo Brady
On October 17, 2011, Kevin Brady and the staff of Albin Animal Hospital is mourning the passing of a loyal, trusting and loving Labrador mix named "Kujo". Kevin and Kujo spent 16 years of precious time together. Kujo was Kevin's best friend and made his house a home. Kevin will love Kujo always and forever. Kujo meant a lot to everyone around him and he will always be remembered. We always laughed that Kujo had a bigger social calendar than his owner Kevin and I'm pretty sure Kujo ate better than most humans! There is and always will be a big void in our hearts as we have lost a member of our family. We shall remember all the great years Kujo was in our life and realize how precious each minute was with him. Kujo touched many lives and we all realize what a wonderful opportunity it was to be a part of Kujo's treasured life. There will forever be a huge void in Kevin's house as well as our hearts.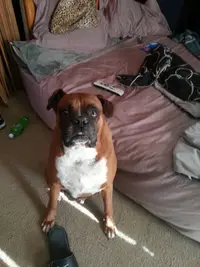 Rocket Carman passed away from lymphoma Cancer Today October 6, 2015. He was a wonderful dog! The best dog I have ever seen! He was my best friend! He was born August 1, 2006! He was 9years 2months and 5 days old! He went at peace at home where he loved being with his family! I want to thank You Albins for treating Rocket like he was your own for 9years! This is the only place I ever take my dogs! You guys are great with animals and know what your doing in the medical field for animals! Keep up the good work, and Thank You once again for taking care of Rocket for all those years. He loved everyone there! An he greatly appreciates it as well!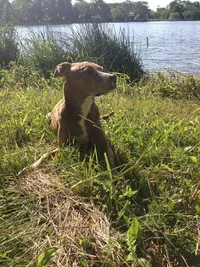 Abby Frederick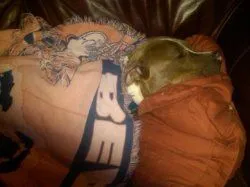 Kingston Hayden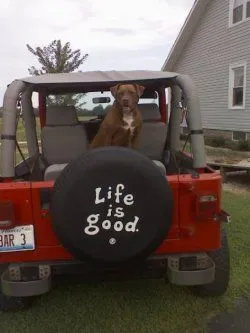 Jesse Bariether

Pip Jones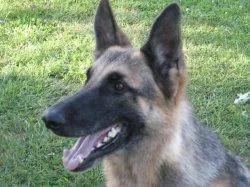 Joey Hopper