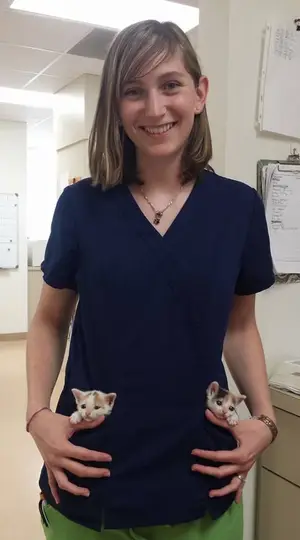 Leah is a Certified Veterinary Technician.
She is originally from Pittsfield IL and moved to Charleston in August 2015 to attend the Parkland Veterinary Technician program.
Leah joined our team in July of 2016 to complete an internship she was doing with us for the Vet Tech program. She then continued on as an employee working part time until she graduated from Parkland in 2017. She now works full time as a Certified Veterinary Technician alternating between Mattoon and Charleston locations.
Leah's husband Josh graduated from EIU in 2017, he is a teacher in Effingham.
The Morton household does not currently have any fur babies, but that will change as soon as their living arrangements allow it. Until then, Leah gets in all the fuzzy snuggles she can while at work!