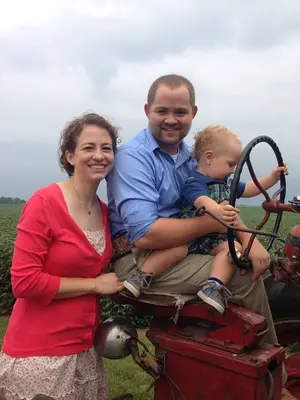 Dr. Nicole Rincker is joining our practice on June 16, 2014. Dr. Rincker is from Sullivan and her husband Tim is from Windsor. Dr. Rincker graduated from Texas Veterinary School in 2013. The Rincker family is a family of 4! They have a son William and a daughter Hannah.
Dr. Rincker has 2 dogs a Sheltie named Cookie and a Corgie mix named Atticus.
In her spare time, she enjoys working on a multiple of different craft projects.